Project manager expert Stacy Goff speaks below about quality management in project management.
Before you listen, first of all read through the questions to think about your own ideas.
So, what's your definition of quality?
Goff is an advocate of managing quality at least as well as managing time and cost. Are you such an advocate?
Below is the The Levin-Ward PgM Competency Model. What do you think about the personal competencies (outer ones)  arrangement around the performance ones (inner ones)? What do you view as core PM competencies and how does this relate to PM?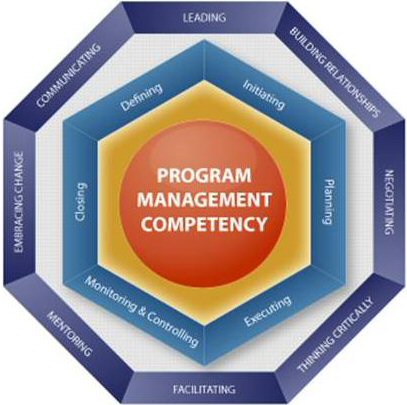 How well do your PMs detect defects in inputs and processes as opposed to outputs?
Do customer defining activities in the technical design stage have a high enough level of customer engagement? What about in other processes?
Is there a tendency in your projects to measure the things that are easiest to measure rather than those that are most relevant?
How important are planned cumulative reviews for verifying quality in your projects? Do you always get round to doing them?
"Quality is the first to go when we start stressing out about time and costs restraints." How can this be avoided?
Is there a way to successfully and positively manage the customer's perception of quality?
How might measurements / indicators differ for team members, executive sponsors and the customer?
According to Hoff, you should kick off a project as a manager by asking the executive sponsor why it's important to them. This way you will be better positioned to make intelligent decisions. Do you agree?
Hoff believes managers should, rather than just throw things over the fence, make sure team members can describe what "good enough" looks like so they do not spend too much time on things. What's your take on this?
Lastly, what are two or three tools from your personal project management toolkit that you can recommend others employ?
Listening to compare ideas:
Foster growth in your vocabulary by clicking on the picture below:

Now convey your ideas with precise linguistic choice!
Lastly, you can listen to the full podcast and other speakers  here